Today on the auspicious day of the New Year, with the blessings of HDH Mahant Swami Maharaj, we are pleased to announce that we have released Gujarati Kakko Rush Hour Car Mobile Game.
This game teaches kids Gujarati Kakko in a fun way.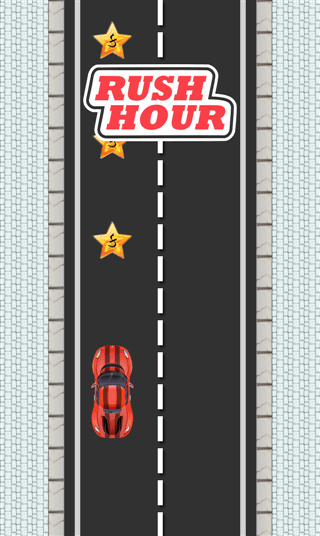 Drive the Car and Collect Kakko Stars
This game is for kids who are beginning to learn Gujarati. This game help kids introduce to Gujarati Kakko or Mulakshar. Once the level starts, car will be running on the road. Road may have obstacles or stars. Avoid any obstacles by tapping on the road to switch lanes. Collect the stars on your way to finish line. Finished levels and earned stars will be visible to encourage kids learn more Gujarati letters.
How to Play Rush Hour Game?
You don't need to download any app/game on your iPhone, iPad or Android phone/tablet. Rush Hour game is available on Gujarati Kakko Mobile Games page along with other fun games. Just click on the Rush Hour game and it will start.