Gujarati Learner is proud to offer Mobile Apps for kids to help learn Gujarati alphabets. These apps are designed in such a way that you don't need to install the app in your phone. Just visit the page from your iPhone, iPad or any Android device and it will work.
Have fun!
Note: If you try to access this app from your Desktop or Mac, it will not work. You must use your mobile device like iPhone, iPad, Android Phone, or Android Tablet.
Make sure volume is turned on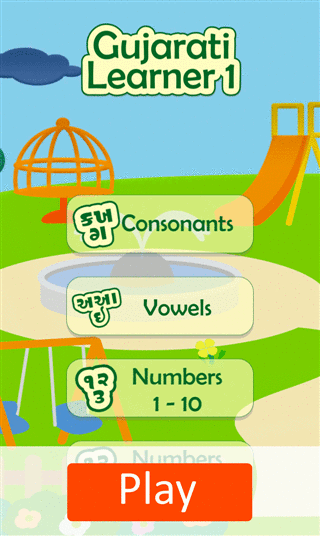 Learn Gujarati Consonants, Vowels, Number 1-20 with easy to use game. This game helps kids be familiar with Gujarati Kakko.
All of these games are made possible by using various resources.